Best UNITRON products for any budget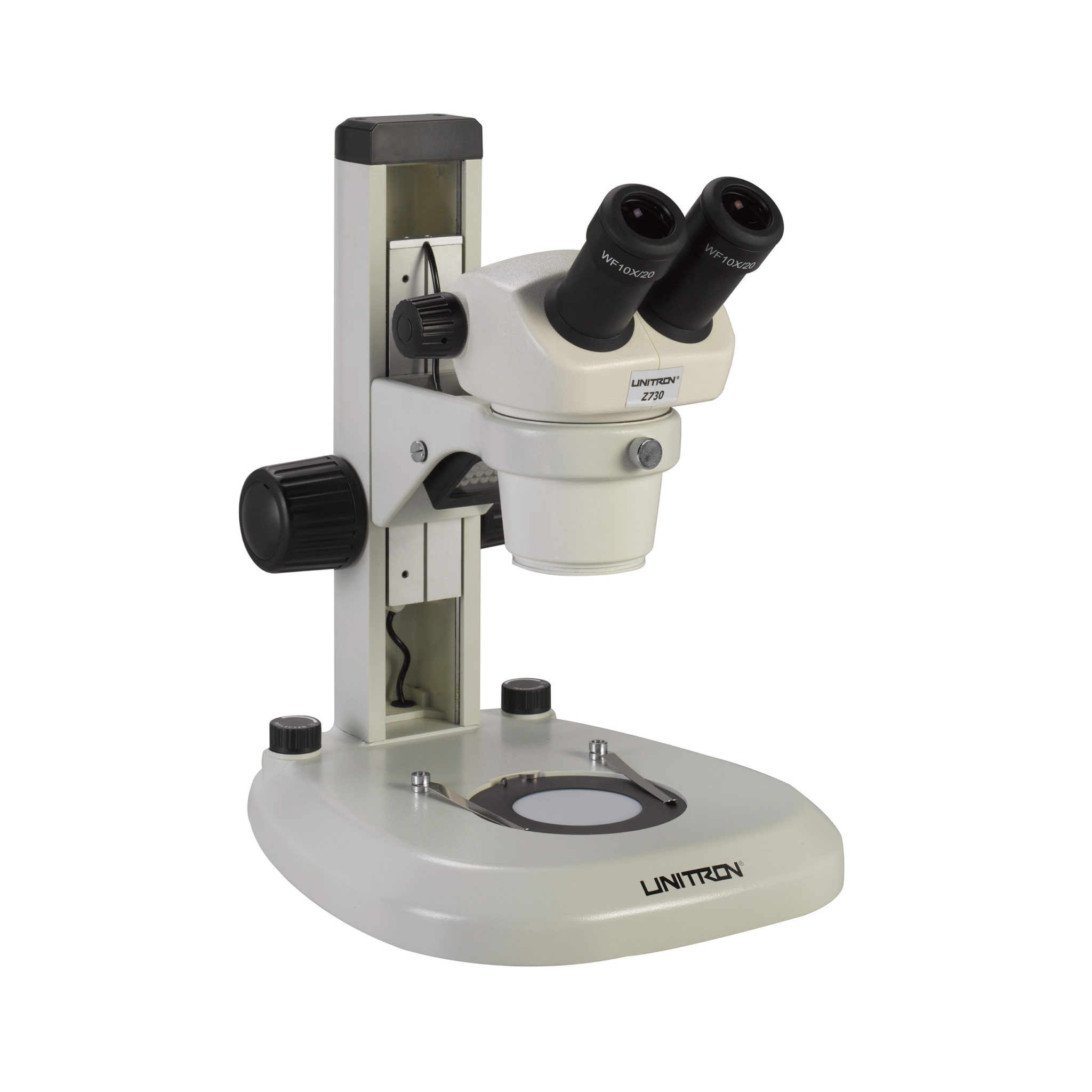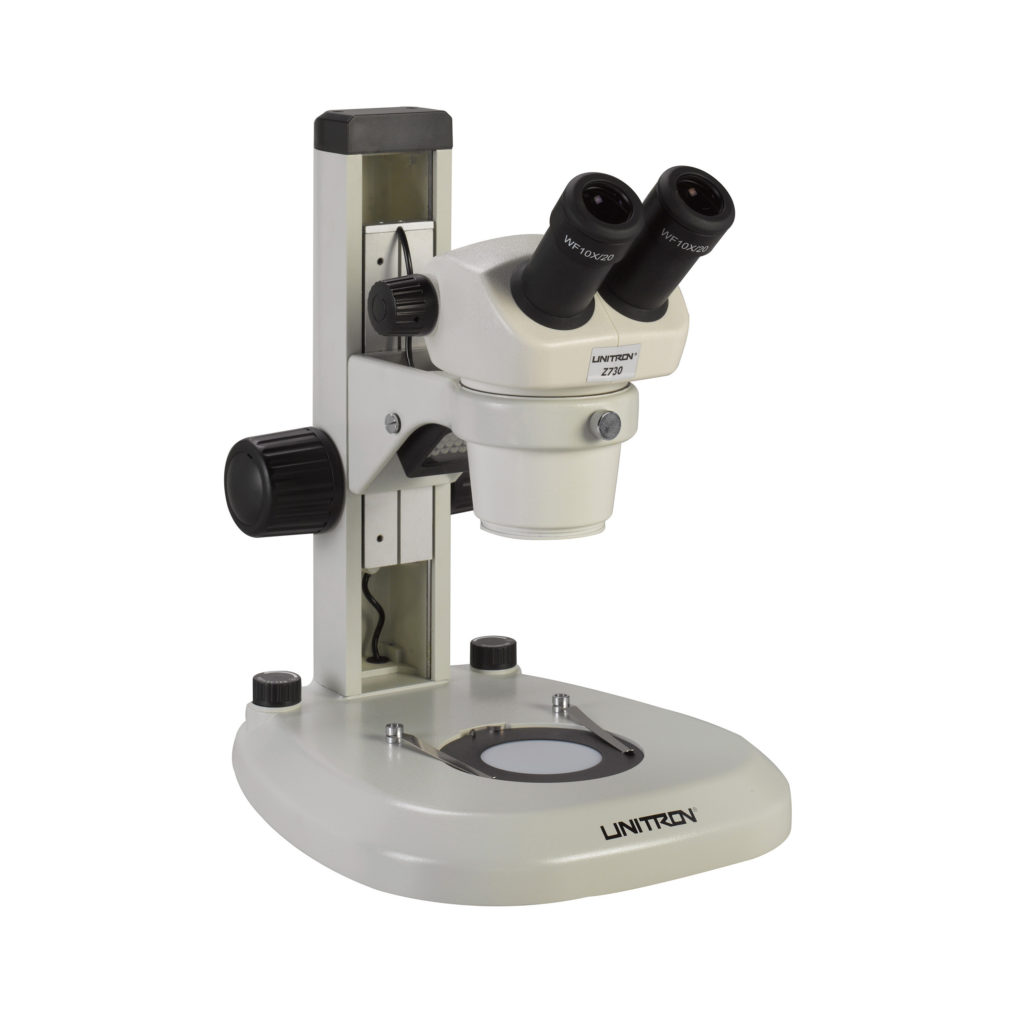 If you're looking for a new microscope for various applications, search no further than UNITRON. There are many reasons to choose UNITRON over other leading brands, but it all comes down to one word: quality. Sure, every brand says that quality is a cornerstone of their products, but UNITRON is doing a lot more than just talking. In their over 50 years of operation, UNITRON has integrated quality assurance processes at every step of their production cycle. From personal inspections and audits of the factories that build their products to the individual testing of each microscope to the endless parts support offered, UNITRON provides a level of quality and value that is unsurpassed in the marketplace. Here are Microscope Stop's top recommendations for UNITRON products fit for any budget.
The UNITRON Z730 Series with a 4.3:1 zoom ratio is an ideal choice for industrial inspection, assembly, quality control, OEM integration, research and education applications. Featuring outstanding optics and a large field of view with a high depth of focus, the Z730 reduces sample handling times allowing for faster inspections and a more efficient work process. The Z730 Series is available with a binocular (45° or 60° degree viewing angle), or with a trinocular (45° viewing angle) viewing head.
The UNITRON Z650 zoom stereo microscope is ideal for industrial, biomedical, and educational applications. This model comes equipped with a trinocular head inclined at 30° and a built in .55x camera c-mount. The widefield eyepieces have a 10x magnification and a 23 millimeter field of view. The zoom ratio is 8:1, the magnification range is 6-50x (w/10x eyepieces) and it has a 115 millimeter working distance. The Z650HR comes on the S-LED stand which has 3 watt reflected and 6 watt transmitted LED light. It has coaxial coarse and fine focusing.
The UNITRON MEC4 Metallurgical microscope is best for industrial and professional applications. The trinocular head is inclined at a comfortable 45° and includes 10x/22mm widefield eyepieces with roll down eye guards. The quintuple revolving nosepiece features Infinity Plan objectives of 5x, 10x, 20x, and a Plan Semi Apo 50x. The coaxial focusing system is easy to use and hassle free. The 5 watt LED illumination system has field and aperture diaphragms and a filter slider that can be switched between blue, green, and frosted filters with ease. The mechanical stage includes teardrop stage plates with 12mm and 25mm openings.
The UNITRON Z12 finds its best application in industrial and life science settings. The trinocular head comes with 30° inclination and a 50/50 split. The10x widefield eyepieces have a 23 millimeter field of view with a built in diopter adjustment and roll down eye guards. The zoom ratio of this model is an impressive 12.5:1. The common main objective system has a magnification range between 8x-100x (using 10x eyepieces) with clickstops. The choice of stands is customizable for the user's needs and can be chosen from a plain focus stand, a diascopic stand, or an LED transmitted stand.
The UNITRON Versamet 4 Metallurgical inverted microscope has numerous different industrial and professional applications. The trinocular head is inclined at a comfortable 45° and has 10x/22mm widefield eyepieces with roll down eye guards. The encoded quintuple revolving nosepiece comes with Infinity LWD BF/DF Plan achromat objectives for 5x, 10x, and 20x objectives while the 50x is a LWD BF/DF M Plan Semi-APO. The three layer rackless stage comes with coaxial control with teardrop and crescent shaped plate inserts. This model features easy-to-use coaxial coarse/fine focusing and 12v 100w halogen illumination.