Camera accessories for clinicians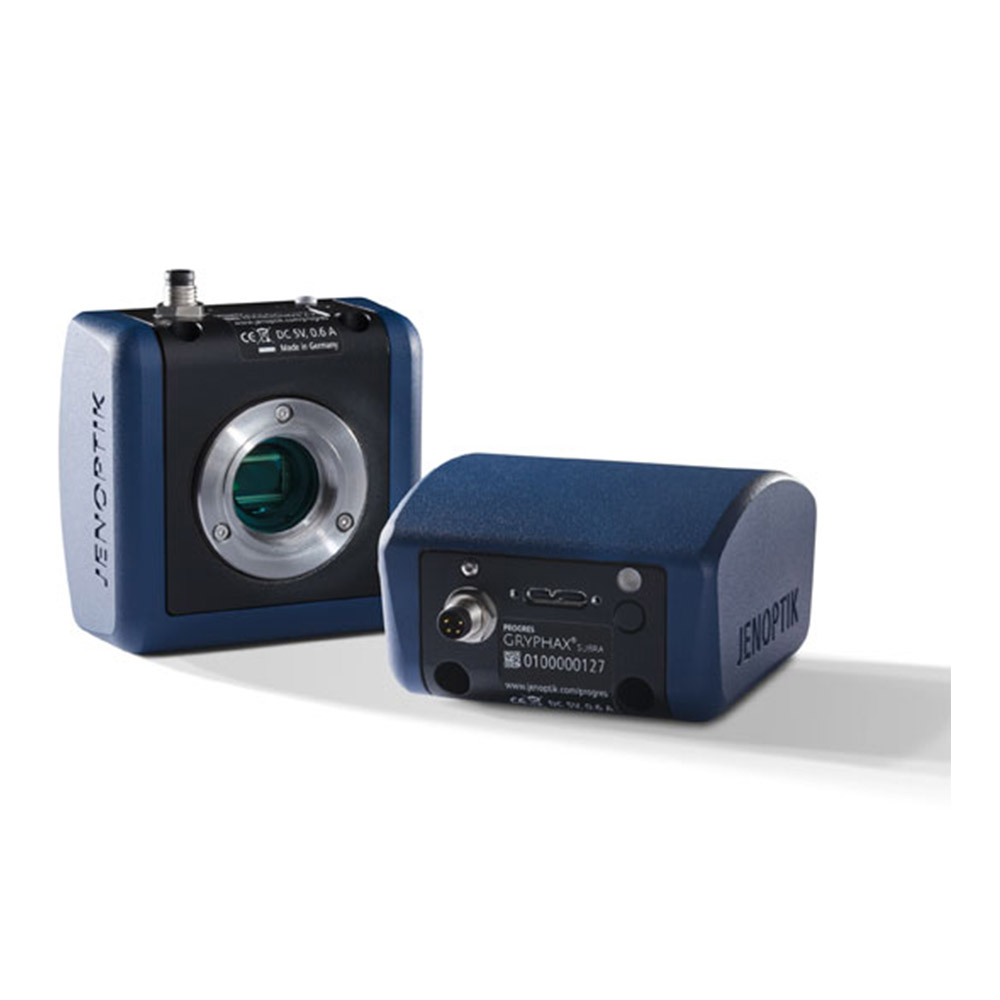 There was a time when digital photography in the world of microscopy was a luxury. Historically only found in advanced research labs, digital microscopes allowed for crisp, clear images and the ability to share those findings easily. However, nowadays more microscopes are available with digital imaging capabilities built right in. But that doesn't mean you need to purchase a completely new microscope if you want to take advantage of these features. An attachable camera unit can be retrofitted to existing models to bring top-line features to your microscope at a fraction of the cost. Here's our recommendation for the best microscope camera accessories:
The Jenoptik SUBRA is one of the most highly acclaimed microscope cameras on the market today. This model is a powerful full HD color 2.2-megapixel camera that can view specimens up to 30fps. This camera can capture images at an impressive 12 bits and comes with a large depth of field and a global shutter. The shutter on this model has a range of 2s but can gain up to 8 and delivers images with an impressive 5.5 x 5.5 pixel size. This camera comes packaged alongside the easy to use and free PROGRES GRYPHAX software. The software and camera come with free updates and are compatible with Windows, Mac, and Linux operating systems. One of the best features of the Jenoptik line of cameras is that they require no external power supplies.
The Moticam 3+, one of several top-line camera accessories by Moticam, is a CMOS C-mount attachable camera that will turn any conventional microscope into a world class one. The adjustable eyepiece adaptors are designed to fit onto any microscope on the market. With a 16 millimeter glass coated focusable lens, a modern Macro viewing tube, a calibration slide, and an optical calculation of ½" this device can generate pristine images of microscope slides with an 3.0 megapixel resolution with absolute ease. The Moticam 3 comes with a USB 3 output that can stream images on almost any computer. Like many cameras in this series this model comes packaged with the software Motic Images Plus 3.0.
Microscope cameras made by Excelis promise to bring the future of digital microscopy to your laboratory today. The Excelis camera is great for both industrial and scientific applications. It delivers captured microscope images at 5MP. This camera features and comes packaged with an 8 GB SD card so saving and exporting images is easy. These cameras are easily controlled with a mouse for HDMI viewing and can be connected to a PC or monitor with a USB.
The new Excelis™ MPX-6C color cameras are other examples of great camera accessories. This model delivers excellent performance for routine microscopy imaging applications.  A Sony STARVIS CMOS sensor is at the core of the MPX-6C and features a rolling shutter for high resolution and great color at fast frame rates. Lightning fast data transfer across a USB 3.0 cable ensures stunning live views of the specimen.  The new CaptaVision+ software also brings a new dimension to imaging with real-time stitching, real-time intelligent flatfield correction, depth of field fusion, dynamic measurements, and much more!
If you're not sure where to start with digital imaging or would like assistance choosing a model compatible with your research goals, contact one of our knowledgeable sales representatives here.