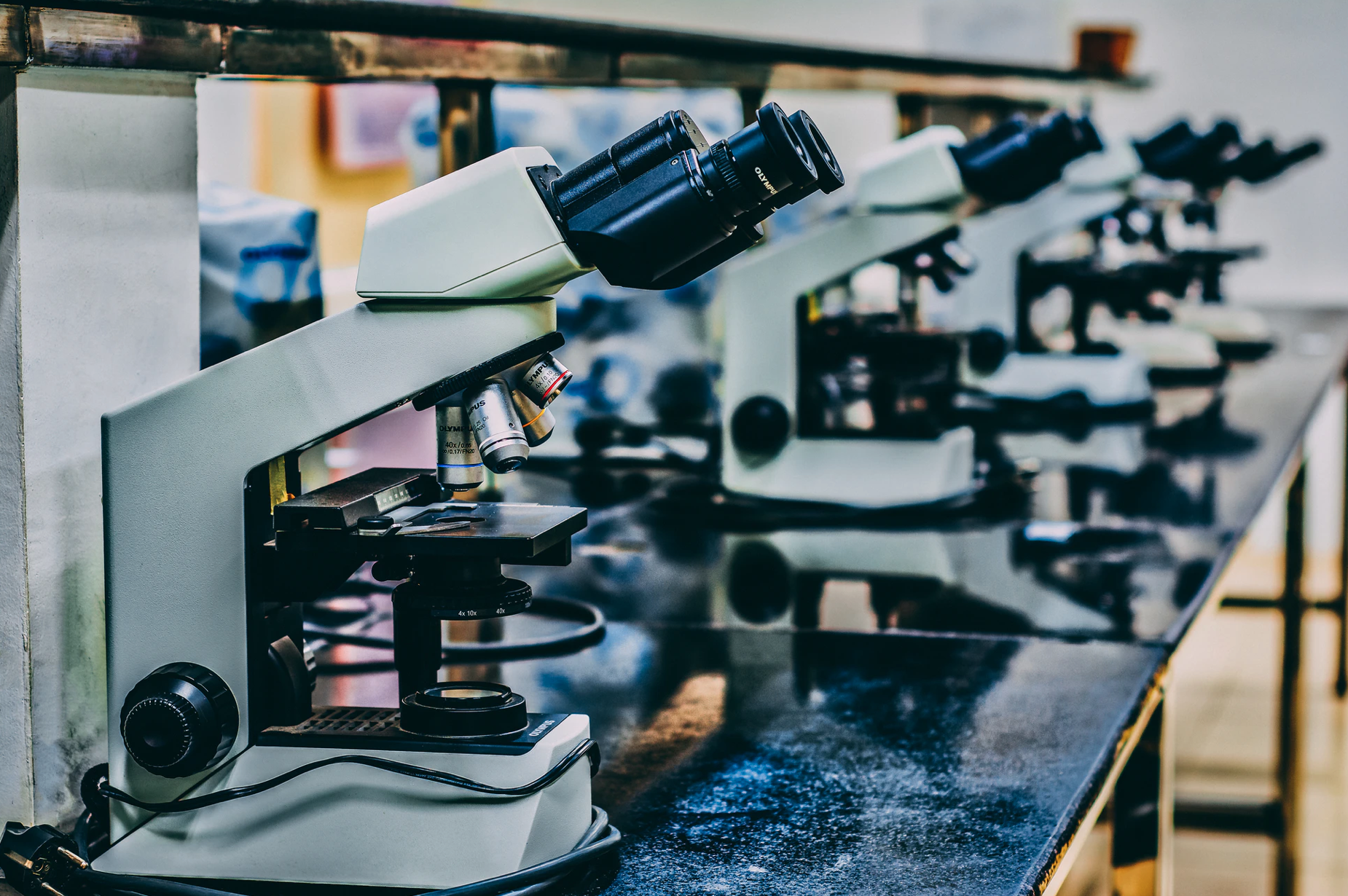 Get the most out of your teaching microscope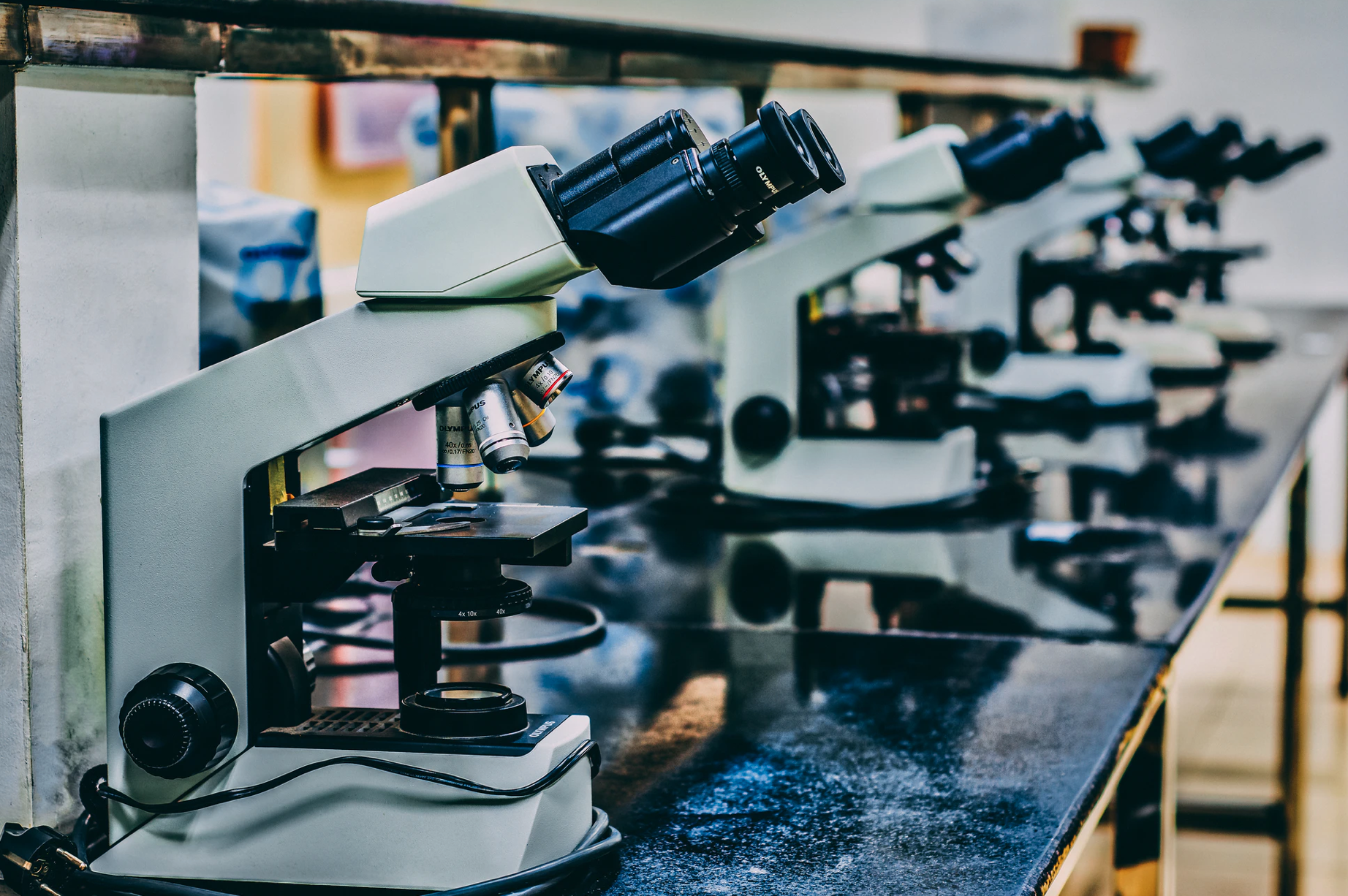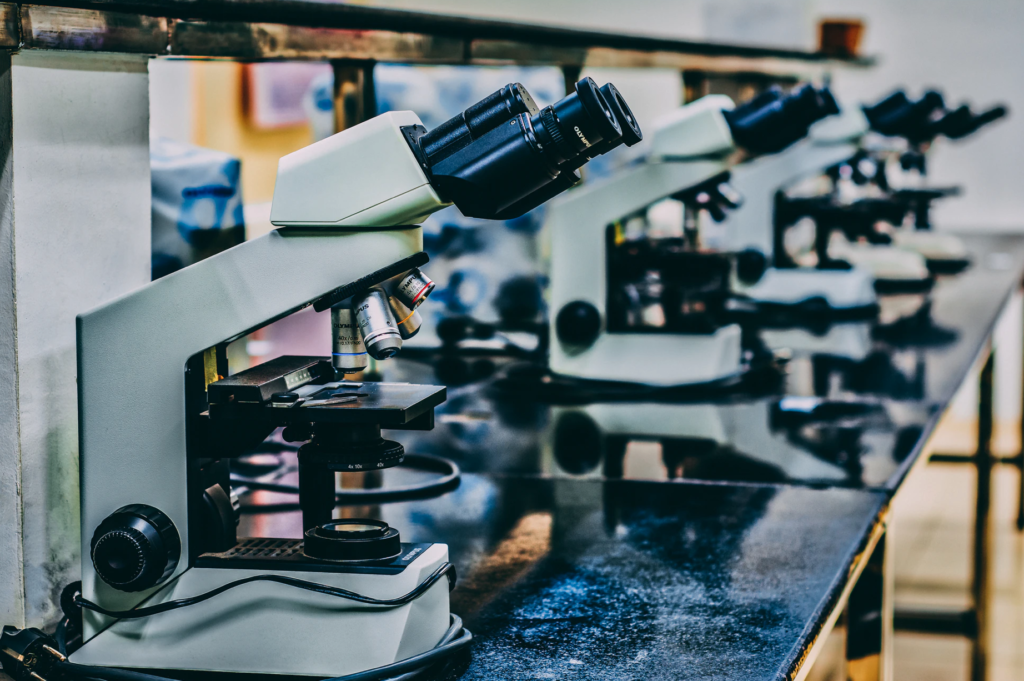 If you're an educator, you might be wondering how to maximize the value of your teaching microscope. Luckily, we've got some hot tips to help!
Selecting your teaching microscope
The first step in maximizing the value of your teaching microscope is selecting the right one! Here at Microscope Stop, it's hard to go wrong. We only partner with the most reputable brands in the industry. That means that you're guaranteed quality products and the best customer service.
Selecting the right model comes down to your budget and application. Here are a few recommended models to get the most out of your teaching microscope. Feel free to contact us and we'd be more than happy to assist you.
The Accu-Scope EXM-150 Microscope is one of the best starting microscopes for classrooms. This model is very popular in high schools and middle schools for its student proof design.
The Accu-Scope EXM-150 has a monocular head inclined at 45° with a full 360° of rotation. The locked 10x/18mm eyepiece with pointer is ideal for schools to prevent any tampering. The three hole rear-facing nosepiece makes transitioning between magnifications fast and easy.
The DIN achromatic objectives can magnify microscope samples at 4x, 10x, and 40x respectfully. The fixed stage on this model comes with durable stage clips to securely hold microscope samples and slides. The condenser comes equipped with a five aperture disc.
The coarse and fine focusing system is on two separate knobs and the coarse adjustment comes with tension control. This configuration makes this teaching microscope easy for students to bring any samples into focus and was designed to prevent any accidental damage to the objectives. Illumination is provided by a LED with an average lifespan of 20,000 hours.
This teaching microscope was designed for both students and technicians alike. The unique optics system of these microscopes allows for a three-dimensional view of any samples put beneath their state of the art objectives.
The Motic SFC-11A N2GG has two widefield binocular 10x eyepieces at 45° inclination with a full 360° of rotation. The turret design on this model allows for a magnification of 10x and 20x with a working distance of 95 millimeters.
This model features two halogen bulbs for reflected and transmitted illumination with an intensity control that can be tweaked at the user's wish.
The Motic SF-11A N2GG comes with a black/white and frosted glass stage plate complete with two stage clips to securely hold in place a sample. Any model in the SFC 11 series comes with a blue filter, and dust cover.
Accessorize your teaching microscope
After you've picked a model that fits your needs, you may find that you want some accessories to increase performance or make your student's work easier. Here are some recommended products.
The 20.7MP Jenoptik PROKYON is a brilliant combination of all the best features on the Jenoptik line making it one of the most versatile cameras on the market. This model is a powerful color camera that can film specimens up to 60fps at 2.3 megapixels.
This camera can capture images at an impressive 12 bits and comes with a large depth of field and a global shutter. The shutter on this model has a range of 60s and can gain up to 30 and delivers images with an impressive 5.86 x 5.86 pixel size. This camera comes packaged alongside the easy to use and free PROGRES GRYPHAX software.
The software and camera come with free updates and are compatible with Windows, Mac, and Linux operating systems. This product also includes an amazing SONY back-illuminated sensor, which creates even better images for the user. One of the best features of the Jenoptik line of cameras is that they require no external power supplies.
See all the cameras we have to offer and contact us for even more options and help choosing the right camera for you.
The Unitron 15859 LED 580 Quadrant Ringlight is a powerful ring light that operates completely silently and has a wide 66 millimeter inner diameter.
It's made of 80 powerful LEDs with variable light control. This model comes equipped with an 8 button inner and outer ring segment control system and the LEDs have an average life span of 50,000 hours. An additional polarizer/analyzer option can be purchased.
Maintain your teaching microscope
Once you've found the perfect model for your classroom, you'll want to maintain it to ensure high performance and longevity. Here are a few products that can help.
No deep clean of your microscope would be complete without using a bit of lens cleaner to help eliminate stubborn stains and smudges. This product ensures you always get the best image. All while maintaining the quality of the lens. It is gentle enough to work with your microscope's very delicate optics and leaves them sparkling!
Lens paper is essential for doing routine cleaning on microscopes. Our high-quality, optical grade lens paper is the softest! Designed to go smoothly over optical lenses or other delicate parts of your microscope. We know that you paid valuable money for your scientific instrument and we offer the best cleaning tissues at the most reasonable price.