Pathology Microscopes 101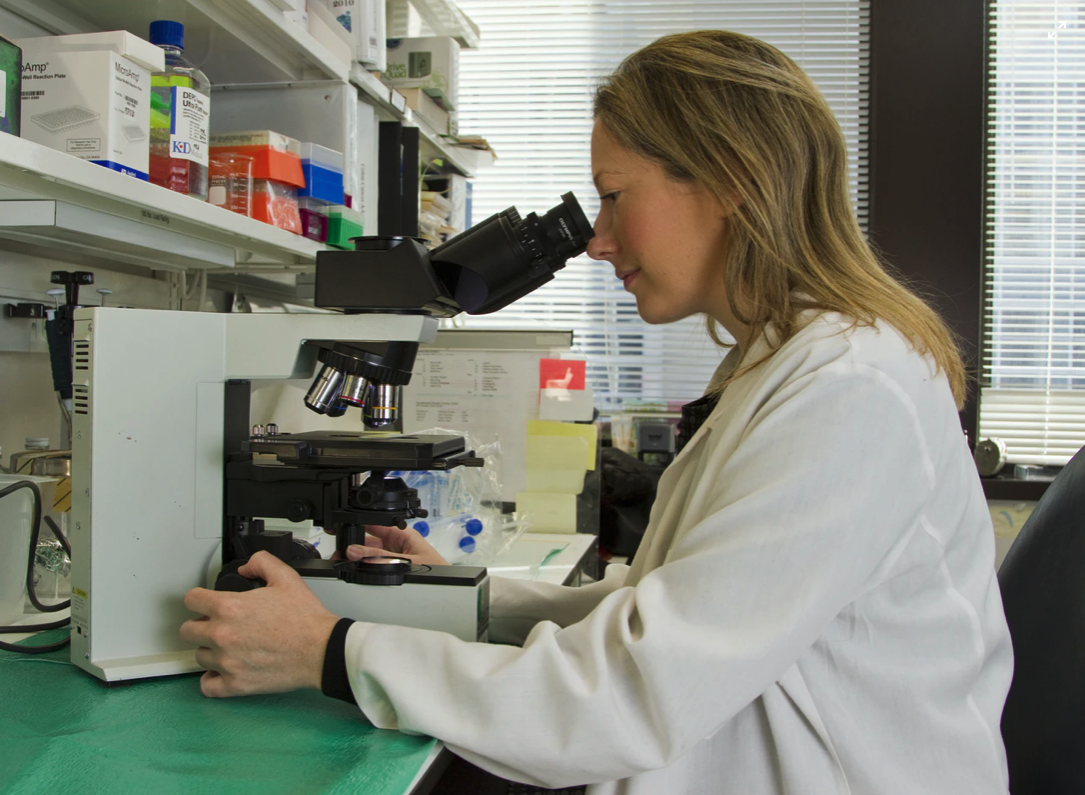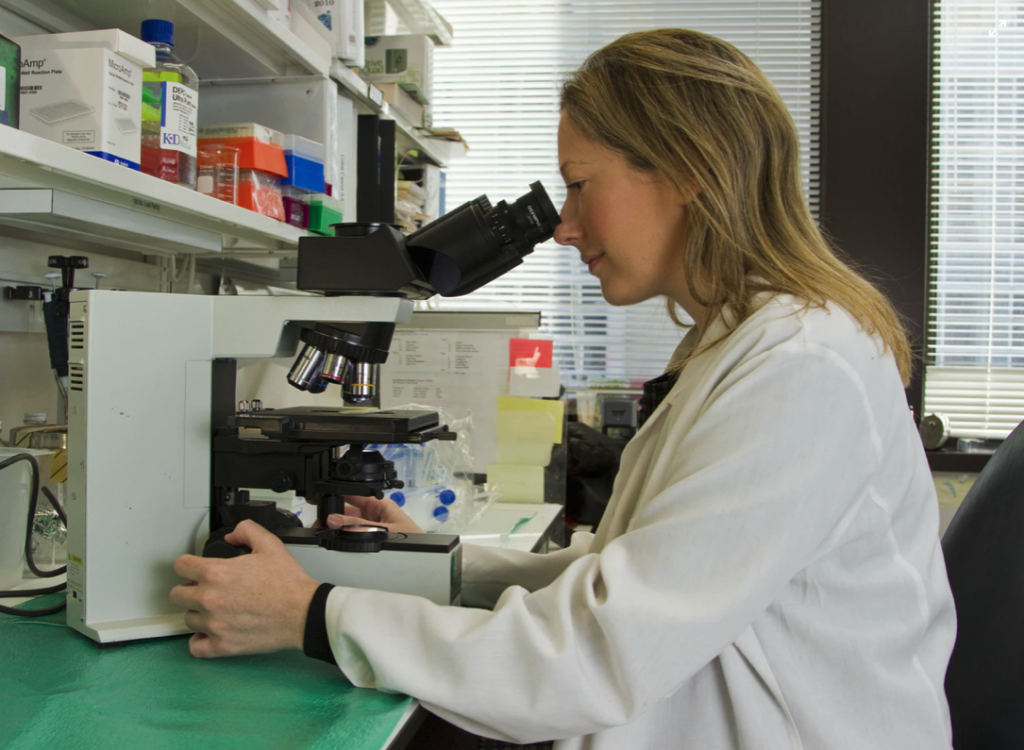 Pathology and cytology are hot topics in the field of microscopy. But the tools used in these field might not be as well known. Here are our tips, tricks, and recommendations for pathology microscopes.
What's special about pathology microscopes?
Pathologists work in extremely difficult situations. Their research can involve long hours in front of a microscope. As such, pathology microscopes often have a focus on ergonomics and flexibility. These types of quality-of-life improvements sound insignificant, but over countless hours it can really add up!
Another consideration is the possibility of time-sensitive work. While not all pathologists are in a time crunch, some need to prepare their workstations quickly to ensure the accuracy and reliability of their diagnosis. Especially if they work in a hospital, they will need to ensure fast and efficient processing to meet the demands of healthcare professionals treating patients.
Long hours and time-sensitive schedules can be a lot for researchers to deal with. Repetitive strain injuries (RSIs) can be caused by poor ergonomic situations, and even staring at specimens for long hours every day can lead to eye strain. As such, what tends to make pathology microscopes special is their focus on the workflow of the user!
How are these issues resolved?
A lot of these issues can be resolved with the hardware design of pathology microscopes. For example knobs at torso-level and longer microscope arms allow for the researcher to assume a more natural pose when using the device. This ensures the shoulders and spine are properly aligned, and their hands are in a symmetrical position. The light source is also a consideration. Balanced light intensity can reduce eyestrain and cut down on the number of adjustments that need to be made throughout the workflow. Even the knob placement on the device is conveniently placed. The fewer and less exhaustive movements can be made, the more comfort the researcher has over many hours of work.
What are some recommended models of pathology microscopes?
The Leica DM1000 is one of the most trusted clinical microscopes on the market today. This particular model was designed for the clinical environment and is especially suited for work in cytology, hematology, and pathology. The Leica DM1000 comes equipped with comfortable binocular eye tubes, 10x eyepieces, and basic condenser with Koehler illumination. This model comes with four objectives which can magnify samples between 4x, 10x, 20x, and 40x making it ideal for routine clinical diagnostics. The Leica DM1000 also features an easy lamp exchange. The LEDs in this model are designed to be long-lasting, bright, and safe to use on sensitive specimens. This model is both compact and durable, which is why it used and trusted in many laboratories around the world.
Product Specifications:
Durable and compact design
Simple condenser
Comfortable binocular eye tubes and 10x eyepieces
30° or 45° ergotubes are optional
Revolving nosepiece holds 4x, 10x, 20x and 40x objectives
Long-lasting, safe and bright LEDs for temperature sensitive specimens
The Motic BA410 series features microscopes designed to suit pathology, hematology, and cytology laboratories. The Motic BA410 Elite Trinocular microscope features a Siedentopf head with 30° of inclination and full 360° of rotation. This model features a sextuple revolving nosepiece with plan achromat objectives that can magnify samples 4x, 10x, 40x, and 100x respectively. It features coaxial coarse and fine focusing knobs ergonomically designed, a low position rackless stage, and 10x/22mm eyepieces. This model includes Koehler illumination and 12v/50w halogen bulb. Additional features include a swing out condenser.
Product Specifications:
Trinocular Siedentopf type head with a 30° inclination and 360° of rotation
Sextuple revolving nosepiece
4x, 10x, 40x, and 100x objectives
Coaxial coarse and fine focusing adjustment knobs
Koehler illumination with 12v 50w halogen bulb
Low position rackless stage
Swing out condenser
Dust cover, immersion oil and instruction manual