Microscope Preventative Maintenance Checklist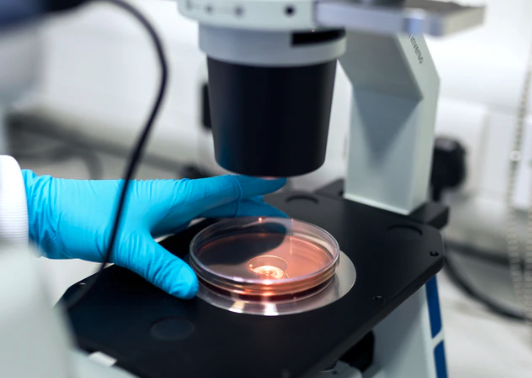 Microscopes are expensive tools, but periodic microscope preventative maintenance can protect your investments! Read our checklist here:
Periodic Inspection
One of the best care techniques for your microscope is a periodic inspection of the device itself. Look for any damaged or malfunctioning components. Make note of these issues and have any broken components serviced right away. When you can nip issues in the bud, they are often much less expensive to fix.
Keep a Record of Inspections
Not only should you inspect your device daily, it is a good idea to keep a record of all of your inspections. This can be especially helpful if you work in a lab with several researchers on different schedules. Your maintenance checklist can be a good reminder to perform periodic inspections.
Clean the Objective Lenses
In addition to wiping down the microscope with a cloth, the best microscope preventative maintenance technique is to clean your lenses. Be sure to clean the lens with lens tissue only! Regular cloths are likely too abrasive for the sensitive lens and will leave scratches that can be very expensive to fix. Also, never clean lenses with alcohol, toilet paper, cotton, or hand towels.
Power Down and Unplug
It is a good practice to make sure that all lamps are turned off at the end of each day and the microscope is completely unplugged from the outlet. While unlikely, a power surge can be a very unfortunate surprise for your next day of work, so make sure the microscope is fully turned off and unplugged.
Cover Up
Be sure to cover your lens ports at the end of each day. Even the most cautious work environments have the occasional accident, so you'll want to protect your precious cargo. And while your lab might be very clean, you'll still want to cover your microscope with a dust cover when not in use. Even the tiniest dust particles can cause issues for sensitive microscopes, so be sure to cover everything.
When Accidents Happen…
Even the most cautious researchers sometimes make mistakes. But worry not, Microscope Stop has the best service technicians around! If you have any maintenance or repair needs, please contact our team. Be sure to continue to practice your microscope preventative maintenance techniques, and contact a service representative when issues arise.