Advantages of Digital Microscopes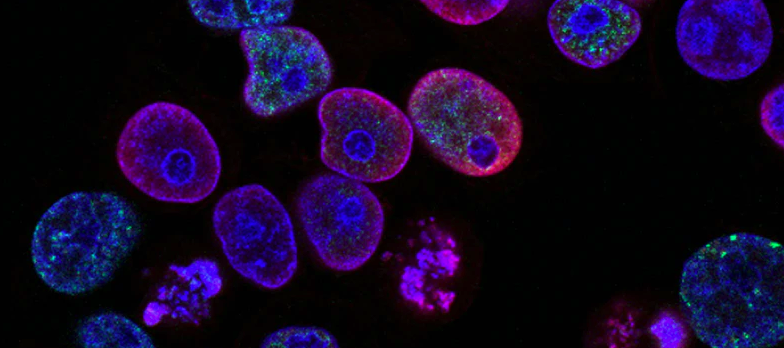 Digital microscopes are optical microscopes equipped with a digital camera. One of the best features of digital microscopes is that their images can be observed and analyzed directly on a computer monitor, which creates several advantages.
What are the advantages of digital microscopes?
Ergonomics
One of the best advantages of these microscopes is the ergonomic benefits they provide. If you use traditional microscopes very frequently, you're familiar with some of the challenges they cause to your body. Low positions and awkward eyepieces can cause a lot of back and neck strain. Tedious and frequent adjustments of microscope knobs can cause tension. And even bright light sources can cause eye strain. Not an ideal workplace for comfort, especially when these conditions are a considerable portion of your workflow.
Digital microscopes can have eyepieces, but they're not necessary. This means that the researcher doesn't need to crouch or rely on awkward eyepiece placement. Images can be streamed directly to a large screen monitor, which makes viewing easy and much more enjoyable. You can view a high volume of specimens with little physical strain much more efficiently.
Workflow Efficiency
Speaking of efficiency, there are a number of workflow efficiencies to digital imaging. One of those efficiencies is related to the accompanying software. Many digital microscopes offer software that allows storage of multiple user profiles. This feature is especially beneficial if many different users work with the same microscope – each user can simply select his or her microscope profile and immediately start working with few or no adjustments to the microscope working station.
Another workflow efficiency is the storage and organization of digital assets. Digital microscopes can capture the perfect image, tag, date, and upload in just a few clicks. In traditional microscopy, trying to preserve an image is more difficult, and trying to capture multiple moments over time is a headache.
Education and Remote Learning
These same workflow efficiencies can also be used in remote learning. Because digital microscopes can be connected directly to a computer, your specimens can also be live-streamed over video chat. This means that if you are an educator, you can work safely in your classroom while live-streaming your class to any number of students. You can also capture images to include in lesson plans and class materials, so you can in theory run an experiment, capture the results as they happen, and share them for years to come. Not a bad solution for very busy teachers!