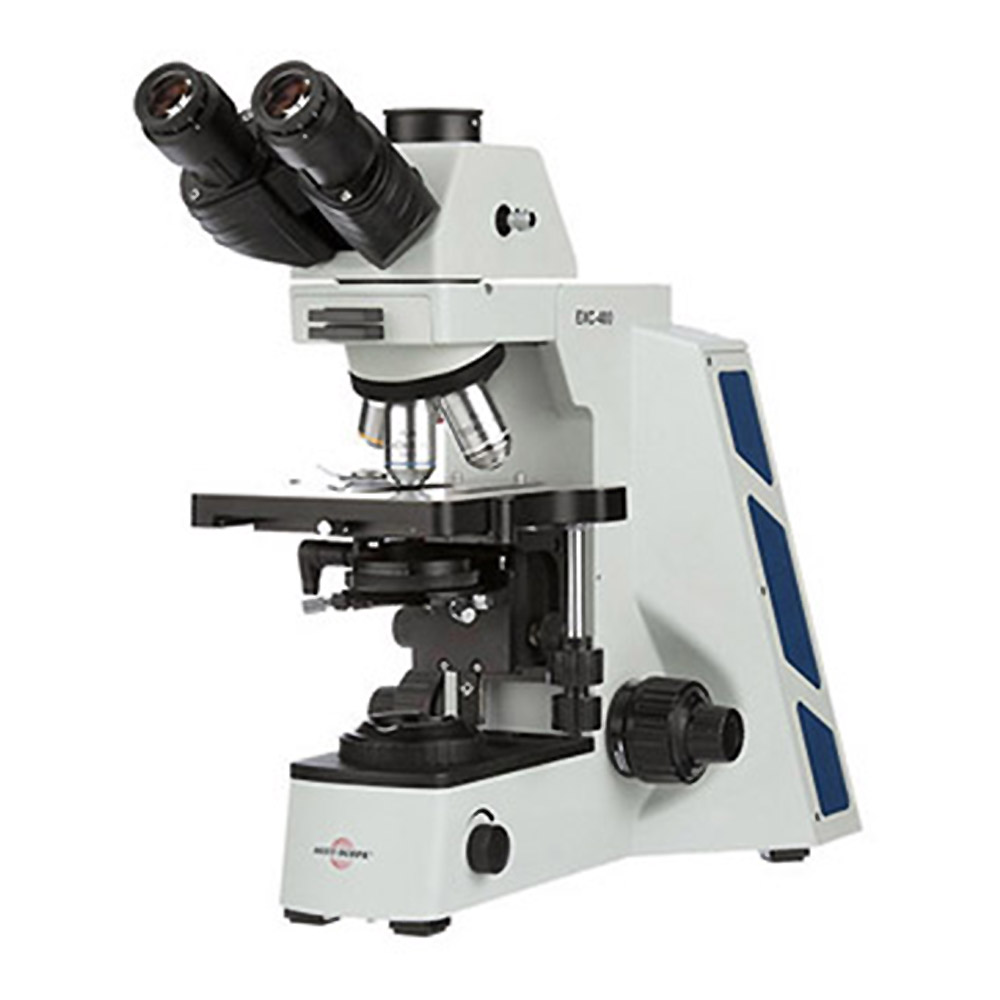 Compound Microscopes for Any Budget
Compound microscopes are microscopes that are combined with other lenses in order to magnify the images captured by them. They are generally used in scientific laboratories to analyze small particles such as cells, viruses, bacteria and tissue samples. If you're just getting started with compound microscopes or are a seasoned professional, here are three compound microscopes that are great for any budget.
Meiji MT-31 entry level compound microscope with integrated digital camera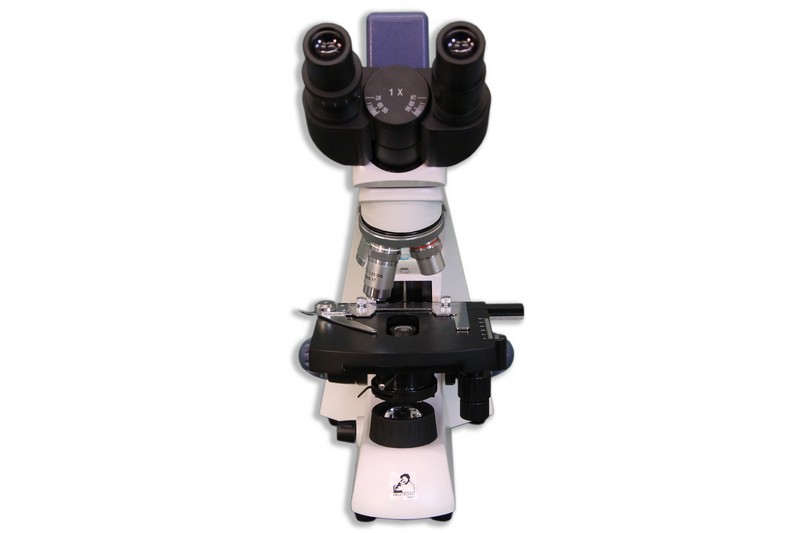 A best buy for a student compound microscopes, the Meiji MT-31 is an entry level LED Microscope that is affordable and offers a built in digital camera.  The integrated 3.2MP 1/2 chip CMOS USB 2.0. digital camera is easily connected to your PC.  Rechargeable batteries enables the use of the instrument without an outlet.
These proven, durable microscopes will withstand the constant scratching, battering, wear and tear a student microscope endures from day to day use. The rugged cast aluminum base is designed with stability in mind, but is compact in design to fit most cabinets.  The magnification range of this microscope with integrated digital camera ranges from 40x, 100x, 400x and 1000x.  These student microscopes are built to last, year after year, and are just perfect for grade schools, high schools and magnet schools!
Meiji MT-51 LED Trinocular Microscope with Plan optics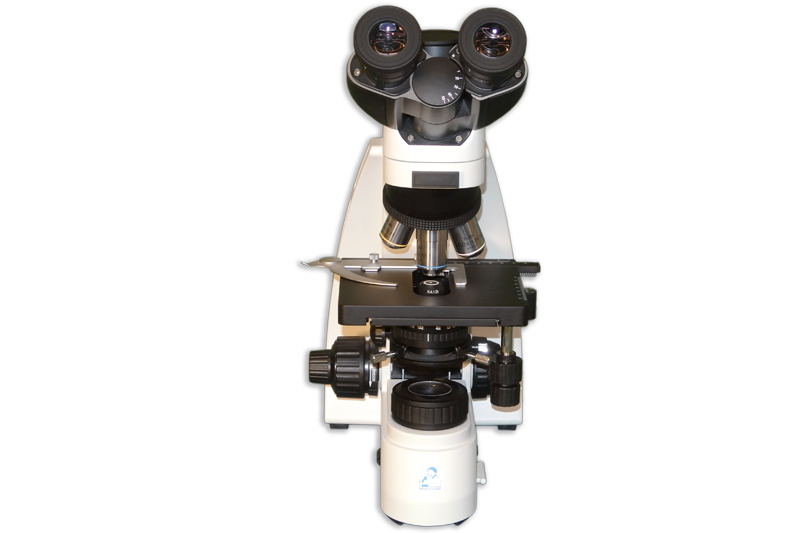 Meiji's MT-51 Series Compound Trinocular Biological Microscope is designed for the laboratory, medical school, veterinary clinic, or physician's office. With a small footprint, rugged cast aluminum base, and high precision N plan optics, the economical MT-51 is the ideal microscope system. It's mechanical durability holds up to the constant daily use and demands of a busy laboratory or classroom.
The MT-51 uses a 3 watt LED with variable intensity control, providing optimum image brightness with all objectives in place. LED illumination generates no heat, so no external stress is exerted on the sample on the stage. Quickly evaporating alcohol solutions are also unaffected by LED illumination. Optional "C" mounts are available to match the chip size of your CCD /CMOS Digital or Analog cameras.
A reverse position quadruple objective turret nosepiece permits easier changing and positioning of specimen slides and protects the objective lenses.  The MT-51 comes equipped with 4x, 10x, 40x and 100x plan objectives.  An integrated cord hanger is positioned properly for portability and ease of storage.   
Accu-Scope EXC-400 Compound Microscope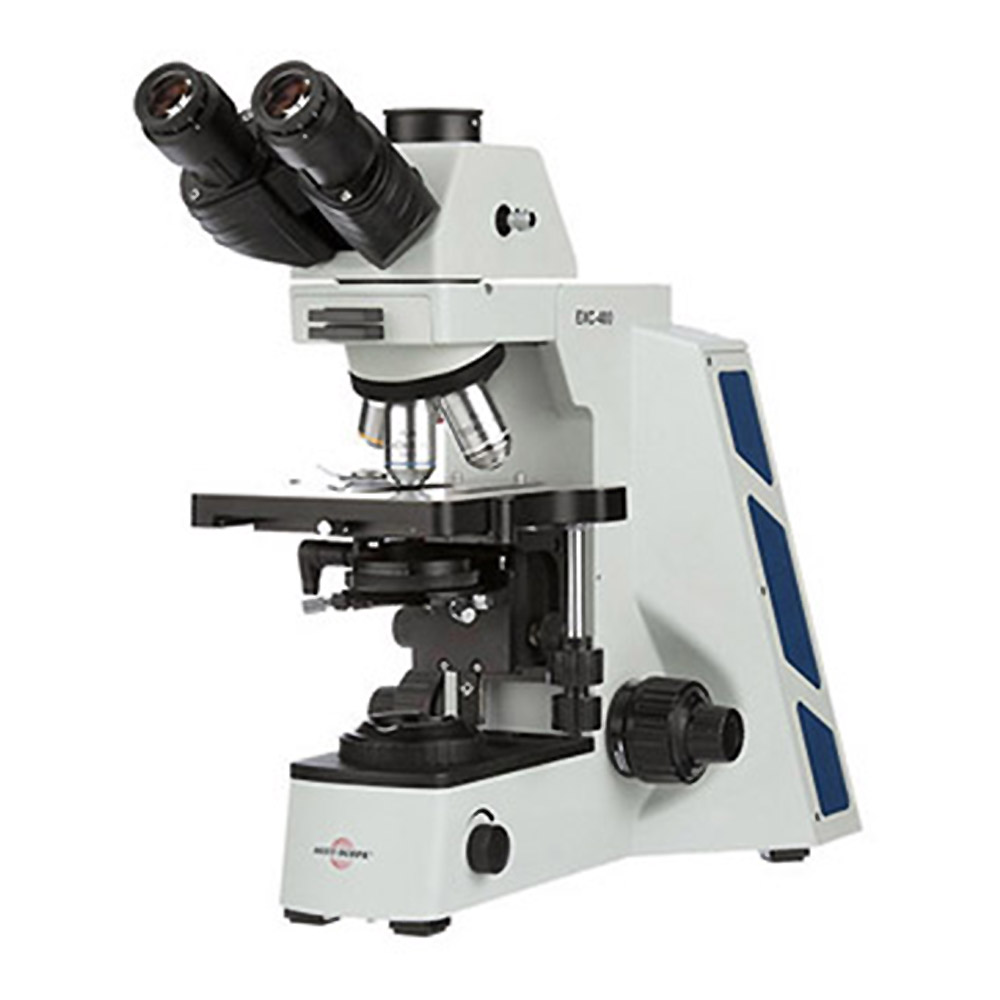 The Accu-Scope EXC-400 Compound Microscope is ideal for routine work in clinical laboratories and will fit right into work done in pathology, dermatology, histology, cytology, and many other clinical fields. This model uses an Infinity Plan optical system and comes equipped with an ergonomic trinocular head at a comfortable 30° inclination and a full 360° of rotation. The focusable 10x/22mm eyepieces come with diopter adjustment and eye guards to keep them protected. The reverse quintuple revolving nosepiece with infinity plan achromatic objectives can magnify microscope samples at 4x, 10x, 40x, and 100x. The hard-coated ceramic mechanical stage comes with a coaxial control for easy adjustment. Bringing any microscope samples into focus is easy with the coaxial focusing system for both fine and coarse adjustment. This model comes with a swing out achromatic condenser with an iris diaphragm. Illumination is provided by a 3W variable LED with a 20,000 hour average lifespan. Additional accessories include a dust cover and immersion oil.